So what is Seaside A Cappella all about?
Seaside A Cappella is an educational organization that supports women in developing vocal and performance skills. With approximately 44 members, the group brings together women from Nova Scotia's South Shore, as well as long-distance members in the Annapolis Valley, Cape Breton, New Brunswick and Prince Edward Island. Membership is open to women of all ages who love to sing.
The chorus was founded in July 2017 by director Judy Comeau. Judy discovered her love of this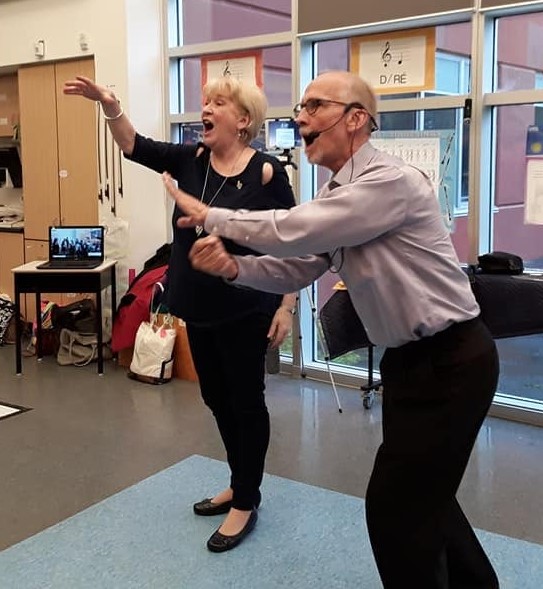 style of music at a young age. From the first chord, she was hooked and knew this would forever be a part of her life. Judy brings to Seaside A Cappella over five decades of experience directing choruses in Ontario, Quebec and the Maritimes. She has had numerous successes in leading choruses to become champions at regional and international competitions.
The aim of Seaside A Cappella is to educate women in the art of singing a cappella four-part harmony and to develop the presentation skills to perform as a show chorus. Previous music experience is not a requirement for membership, nor is the ability to read music. Music is the common thread that brings the chorus members together, while the resulting friendships often last a lifetime.
Seaside A Cappella is a not-for-profit organization and in June 2018 became a chartered chapter of Harmony, Inc., an international organization of women singers. Under normal circumstances, absent pandemic restrictions, the chorus participates in competitions within the Harmony, Inc. organization with the objective of further developing vocal and performance skills. Guests have the opportunity to learn some of these skills by participating in Seaside A Cappella's Summer Sing Program, held annually in June/July/August. This seven-week program introduces women to a cappella singing in four-part harmony, without requiring a commitment to membership. Also under normal circumstances, Seaside A Cappella performs throughout the year in local music festivals and venues.
Membership recruitment is ongoing and rehearsals (on Zoom or in-person when allowed) are always open to anyone to attend as a guest and hopefully to consider membership in the chorus.